Customer experiences
In addition to reactions via our Facebook page and the reviews via WebWinkelKeur, we also receive reactions from customers via email. We would like to share these with you on this page.
Dear Eliassen company,
Yesterday I received the replacement painting.
Thank you for that.
And also many thanks for the great service you provided.
Sincerely
J. Lagewaard
Deventer
---
LS,

I would like to thank you very much for the delivery of the beautiful wall decoration. I am very happy with it and can see it from my chair all day long. Everyone thinks it's beautiful and I highly recommend your Eliassen business to all my friends and family.

Sincerely,

Nicole Blokker
---
Best,

We would like to thank you for the correct delivery of our 2nd order.
Also thank you for including the maintenance product ALGO for free.
We certainly want to promote your company……… for such a service and choice.

Sincerely,

Reumers Mathieu
---
Dear Ladies, Gentlemen,
We would like to thank you for the service with capital letters of your company on our water feature stainless steel duets which we bought in 2019, there was a rust spot, this was reported to Eliassen, after which a new part was immediately sent by Eliassen without questions. TOP WHAT A SERVICE!
---
Ordered my Tree of Life yesterday morning and received it this morning!! Super, thanks for the fast delivery and the tree looks even more beautiful than in the picture !! and neatly packaged, this customer is completely happy :-D
---
Sehr geehrte Damen und Herren,

Die Ware has been hit very hard. Ich bin sehr, sehr begeistert, who fell Mühe Sie sich mit der Verpackung und dem Versand gegeben haben. Toll power. Vielen lieben Dank dafür. Ich became Sie, wo es nur geht, weiter empfehlen.

Viele Grüße,
Michael Goertz
---
Dear, I have now ordered 2 statues from you, the first was the water bowl 'the 3 graces and the second the dragonstone lion couple. Both are really fantastic quality and good, fast delivery! A real asset to a garden! Definitely worth their price!

Sincerely, Michel van Diest


---
I have received my order. I just want to say that I am more than happy with my 3D painting. Beautiful colors and received in excellent condition.

Greetings Regina Goedhart


---
Thank you for the quick delivery of the product.
Wall decoration owls is even more beautiful than the photo in real

Mvg W. Botter


---
Dear ladies and gentlemen,
The planters arrived with me yesterday!!!
Thank you very much for this exceptionally good service, which unfortunately is no longer self-evident today. I can and will happily recommend you and would love to get back to you as long as I need more ADEZZ products.

Have a nice weekend.
Sunny greetings from Lake Constance

Michael Jung


---
Dear sir / Madam,

This morning Transmission picked up the broken ornament and brought a new one.
I put the broken piece of the broken ornament in a box and put it at the bottom of the ornament to prevent further damage.
It is a pity that things did not go as we had imagined, but thanks for the excellent service.
We will certainly recommend Eliassen to family and friends and we will also find our way to your company again.

Kind regards and have a nice weekend.
R.Wouters


---
Hi Company Eliassen,

I was pleasantly surprised yesterday with the package that I received from you containing the glass globe and the dish with LED lighting.
You didn't have to do this, you could also have made another proposal that we would have been happy with already....

But this surpasses everything!!

We will rebuild the set next Saturday and I hope to be able to enjoy it for a long time, thanks to your help.

Top service from your company for which I thank you very much!!

Sincerely,

Rob Duchatteau


---
Hi Eliassen,

Thursday 21 February I let you know that one of the led rings of my Ubbink Led Minibright 3x8 produced less light. 4 of the 8 leds in a ring were no longer lit.

I would like to get a new LED ring with 8 burning LED lights. Today, February 26, 1 new ring with 8 LED lights was delivered to me by courier service.

No note was attached. That's what I call after sales service. All credit, you deserve the highest score for customer friendliness.


Sincerely, AJ Martens


---
Hi Eliassen,
We are very happy with the water feature. Thank you for the explanation and the fast delivery.
Here are 2 more photos.
Greetings fam Hoegee from Almere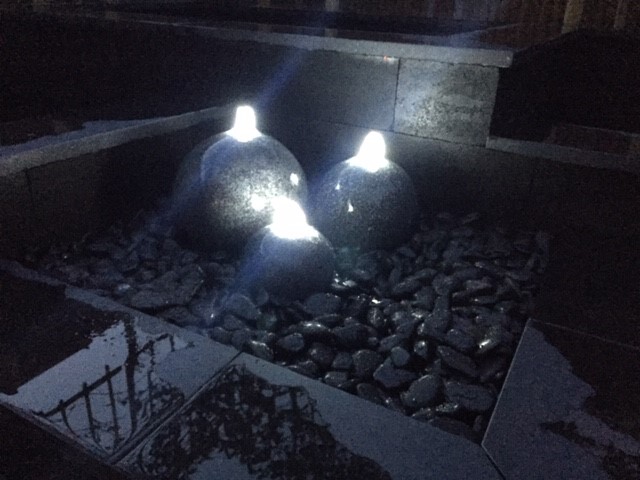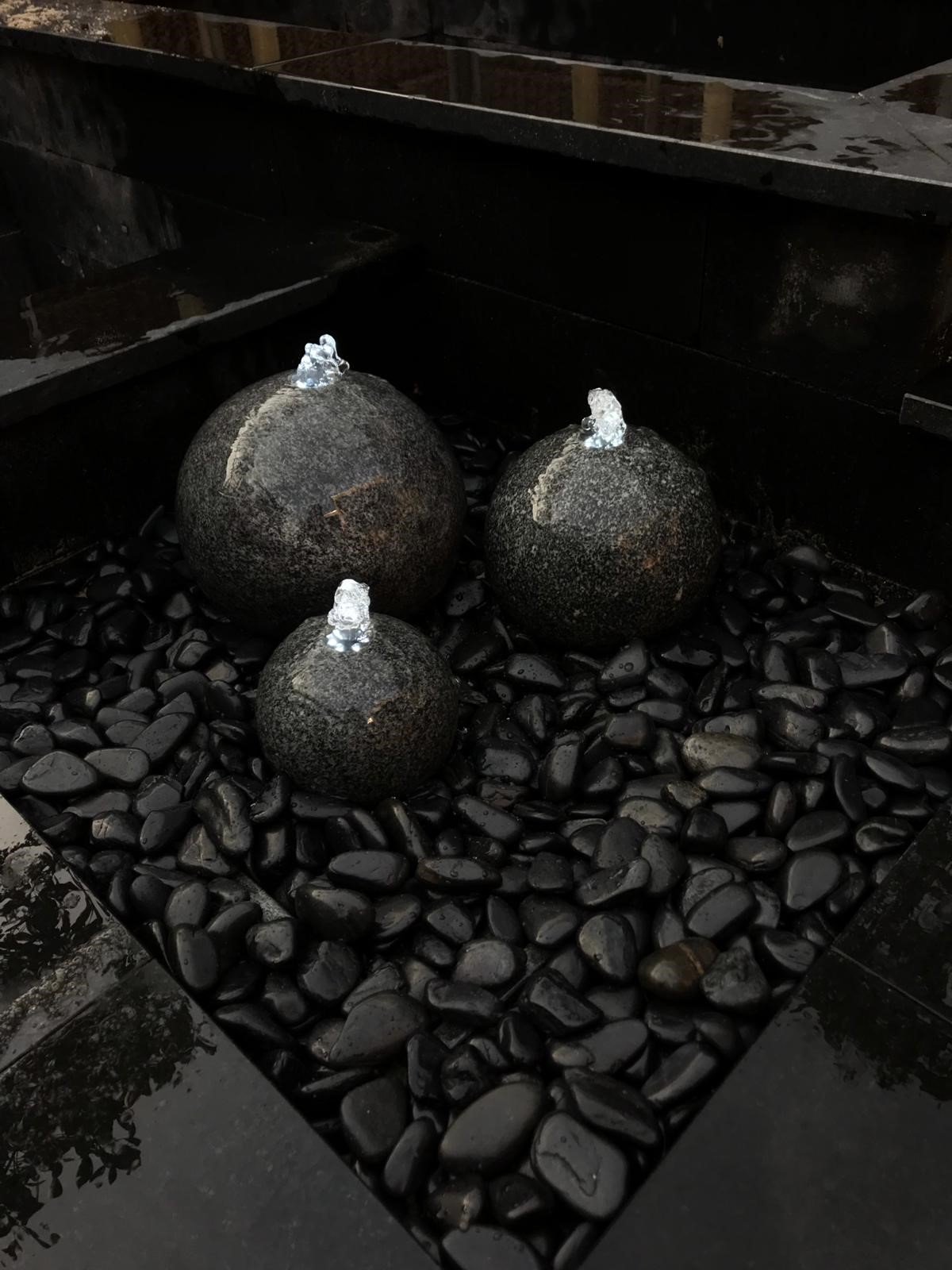 ---
Dear,

I would like to thank you for the good service and the fast delivery of the beautiful wall decoration metal the tree of life.

This one looks beautiful on the wall in the hall.
Even more beautiful than in the photo.

Sincerely,
Mrs van der Harg
---
Hey,

I just wanted to let you know that the plant head arrived today.

Beautiful head! And packed super well.. really more than super good, but is also necessary with something like that.. although not everyone will pack like you have.

I was very pleasantly surprised, about everything!!
The head was meant to be placed in the veranda, but it is in my living room, magnificent!

THANK YOU and who knows see you again..

Best regards,
Els
---
Dear people,
I received my painting perfectly packaged and delivered according to the data, you are an example for many companies, thank you very much.

Gr. H. Jansen
---
We had ordered 3 lights for our water ornament, but something had gone wrong.
The employee noticed this and then contacted us and adjusted the order.
And we even got money back which was also quickly refunded.
great !! How thoughtful. You get a 10 from us.
And the lights work beautifully.

Thank you fam. Daatzelaar
---
Good afternoon,
What a beautiful painting and perfectly safely packed and neat delivery. All the best.

With best regards,
Robert
---
Dear Eliassen Team,
We would like to thank you very much for the pleasant reception last week in your showroom and the fast delivery of the statue "Hands" that we received this morning. The delivery with Transmission van Schijndel went very well, compliments to driver Patrick! Attached is a photo to show you where the statue is, a real eye-catcher.

Kind regards, René and Françoise
---
This customer had picked up a painting from our store and upon returning home found out that the painting was damaged. We have sent a new copy.
Customer response:

Dear Sir or Madam,
Just received the painting from the cathedral and returned the damaged one, thanks a lot for the service. This is not damaged and was neatly delivered with bubble wrap in a double box. Super satisfied. Thanks for that.

Mvg Mrs Methorst